Who Is Dr Murad?
Dr Murad, MD, FAAD
Boarded certified Dermatologist
Active medical practice, has treated over 50,000 patients
Trained Pharmacist
Associate Clinical Professor of Dermatology at UCLA
Holder of 19 Dermatology-related Patents
Accomplished author of 4 books
Recipient of numerous awards, including:
ISPA Lifetime Visionary Award
Elle Beauty Guru
Vogue Best Forward-thinking MD
The Pioneer of Internal Skincare
Dr Murad has fused his pharmacy and medical training into transforming a philosophy of inclusive health.  He has been called one of the most forward thinking doctors (Vogue) and a beauty genius (Elle). His research in The Science of Cellular
What is Inclusive health?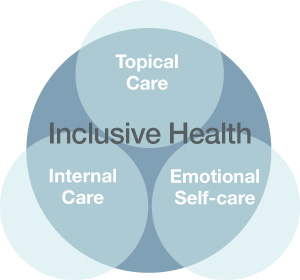 Inclusive health is a revolutionary concept that will transform you from inside and out by helping you to Look better, Feel better and look your youngest.
Dr Murad designed a comprehensive approach. "The science of cellular water" focusing on cells and aiming for optimum health. The body is connected to the skin so if we Live Better, this will enhance the body to heal through eating a good balanced diet. Including supplements will give us the building blocks for out body to function at its peak. Feeling better focuses on providing time for ourselves and using the the power of touch through a professional facial or massage will help us deal with the stresses of daily life.
Using all these 3 approaches will help you look and feeling your absolute best.