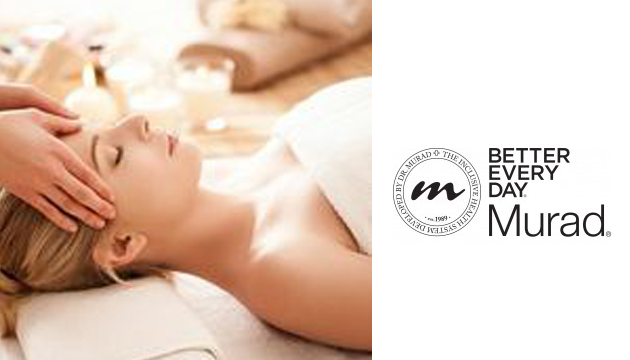 These signature facials use only the best pharmaceutical grade ingredients delivering visible and immediate result's with the healing power of touch. Dr Murad revolutionary research into "The cellular water" is the focus of these professional facials. Providing results far more superior to home care and six times better than a cosmetic facial.
A Murad signature facial is the ideal way to nourish your skin.
Sun-Undone Vitamin C Infusion Facial
Concerns:
Ageing
Hyperpigmentation
Dehydrated
Sun damaged
Dull
Environment exposure creates a broad range of problems for your skin, that's why this anti-oxidant rich treatment is formulated to restore clarity, texture, elasticity and firmness, while fading pigmentation and smoothing out fine lines and wrinkles. Dr Murad's patented infusion technology delivers pure vitamin C directly into the skin for maximum results. See a significant improvement in just one treatment.
Price:  £45
Blemish Control Facial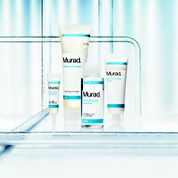 Concerns:
Breakouts
Excessive oil and shine
Large or clogged pores
Acne breakouts are complex, that's why this facial is designed to reduce acne blemishes and improves skin clarity and while instantly soothing redness and inflammation. This professional strength acne treatment features exfoliating fruit enzymes to open clogged pores for deep cleansing and extraction without irritation. Suitable for all levels of acne severity, this powerhouse acne treatment is also available to help control breakouts on the back and décolleté.
Price: £45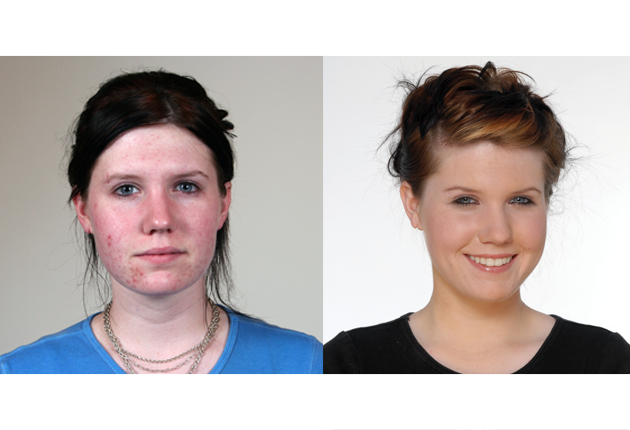 Anti Ageing Blemish Facial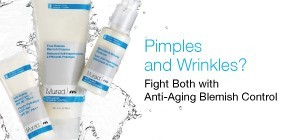 Concerns:
Breakouts and clogged pores
Fine lines and wrinkles
Uneven texture
Effective treatment that deep cleanses pores improving skin clarity and reduces blemishes, leaving the skin with a healthy vibrant glow.
Price: £45
Resurgence Renewal Facial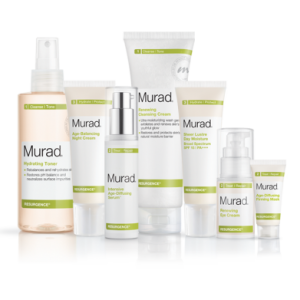 Concerns:
Hormonal Aging
Medium tp deep wrinkles
Loss of elasticity, thinning skin
Advanced collagen building technology boosts elasticity and resilience to reduce the appearance of medium to deep wrinkles while gentle exfoliators clear skin of dullness and stimulate cellular turn-over. Luxurious and lasting hydration restores supplements, texture and tone.
Price: £55
Pom Power Cleansing Facial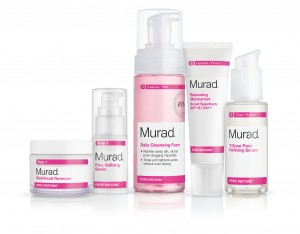 Concerns:
Blackheads
Enlarged or clogged pores
T Zone Shine
Boost the benefits of your daily skincare with this pom-tastic cleansing facial. Fruit enzymes power away dirt and impurities to keep skin free of grime and remove dead skin that is past its prime, while antioxidant Pomegranate attacks damaging free radicals. The result- fresh, glowing skin.
Price: £50
Age Reform- AHA Rapid Exfoliator Facial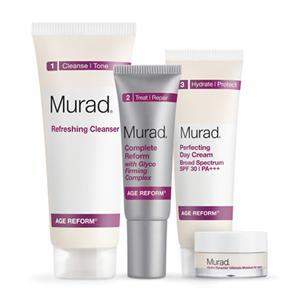 Concerns:
Sun Damage
Genetic &Premature Ageing
Dry, Dehydrated skin
Sagging skin
Lines and wrinkles will ease as the glycolic acid exfoliates the skin removing dead skin cells. Dr Murads patented blend of hydrators, anti-oxidant's and anti-inflammatories soothes the skin and revitalize, revealing a smoother brighter complexion. Each facial will be adapted to the client's needs and your practitioner will gradually adapt the glycolic peels at each treatment to improve texture and tone.
Price: £50
Redness Therapy Facial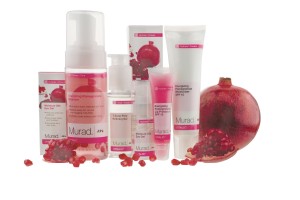 Concerns:
Red, irritated skin
Tight, dry skin
Over-processed skin
Whether redness flare-up is triggered by exposure to stress, sun, wind or extreme temperatures, this breakthrough treatment provides fast relief to calm and soothe easily inflamed, sensitive skin. Featuring Dr Murad's patented antioxidants and anti-inflammatory rich formulas, this facial features two intensely calming and cooling facials masks, making it ideal for those who suffer from occasional or persistent redness.
Price £50