February 14th 2010 – Kirsty continues her professional development and visits Haj principal, beauty and holistic lecturer at Ashwood Beauty & Holistic Academy Bradford.
Kirsty studied Lymphatic massage for the face and body.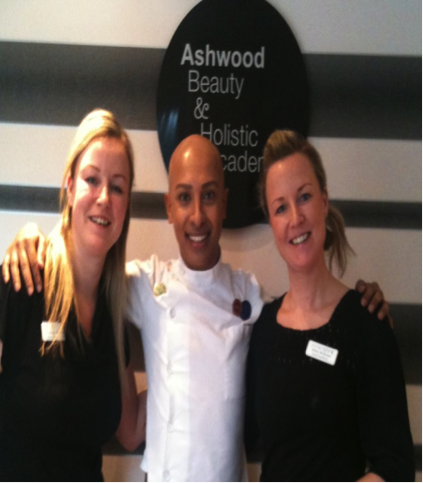 Kirsty has completed this course to provide her detox clients with other options to compliment the detox process.
This Will Benefit:
Odema / congested skin – Odema reduced. Removal of waste products.
Premenstrual. Relaxation is induced and fluid retention is reduced.
Sinusitis – Odema is reduced, metabolic waste is removed. Pain relief is induced.
Toothache – Swelling and inflammation is reduced. Pain relief is induced.
Post injury – Swelling will be reduced. Tissue healing will be stimulated. Tissue regeneration is stimulated.
Hay Fever
Back Ache
Sinus Problems
Fluid Retention
MLD can also be used with Multiple sclerosis and tremors of Parkinson's disease
Discomfort during pregnancy
This massage can also be a beneficial treat at the end of a hard week!!
Lymphatic Massage
This is a gentle yet highly effective technique to stimulate the body's fluid circulation, it detoxifies and can have profound effects on the clients weight, shape and energy levels.